You have just generated your document (quote, invoice, certificate, etc.). However, the list of items or products / services in the related list of the template is not ordered. (ex: quote line items)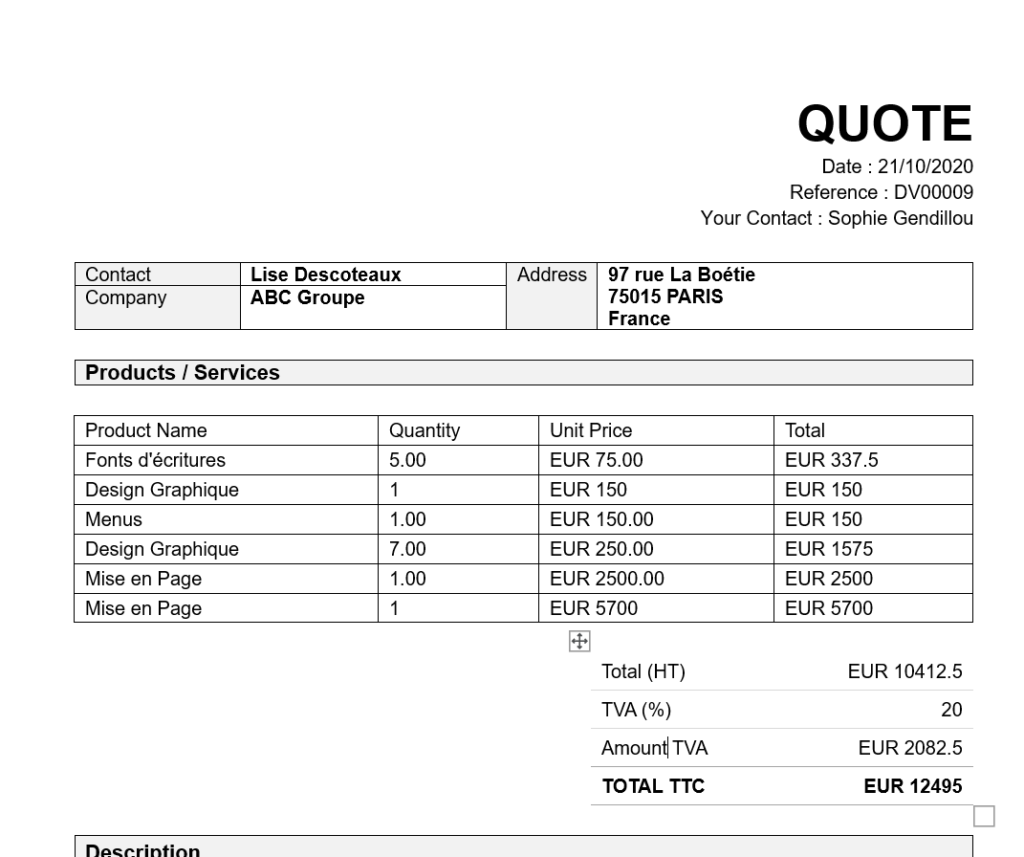 To order the list of items in a related list:
Log into your Cirrus Shield account.
Click on the desired tab (in this case: Quote).
In the Quote line items section: click on the desired column (Ex: unit price).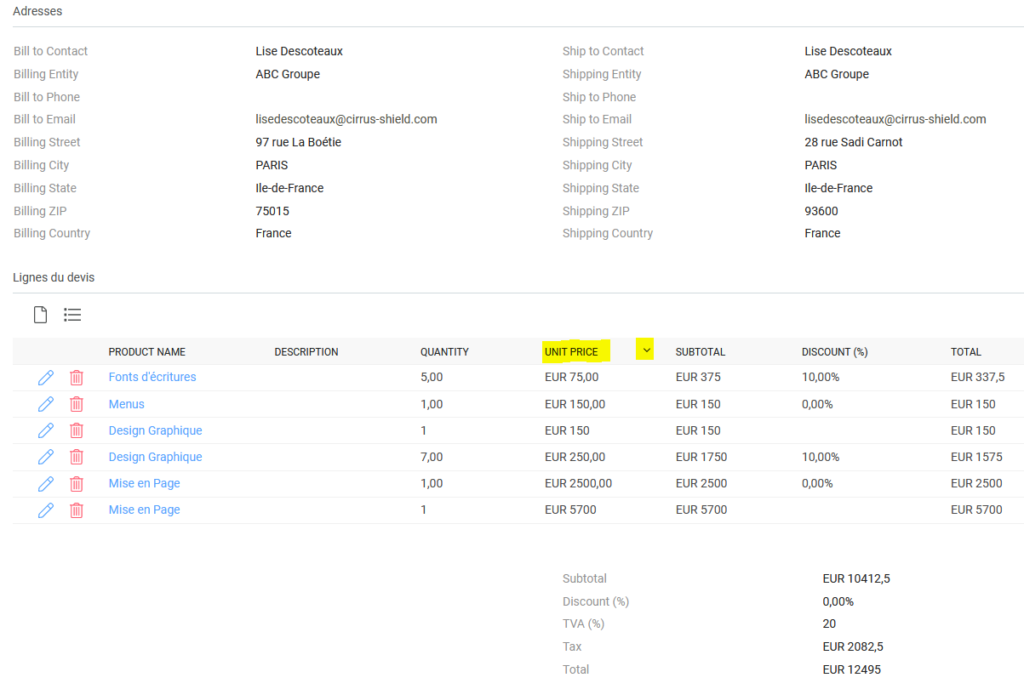 The order of the quote lines items in your document will be the same as displayed on the screen.